Bitcoin & Litecoin
Survival Guide eBook
Safety in the Currency Revolution
How to Avoid Confusion of What Bitcoin and Litecoin Are, How They Work and How to Avoid Mistakes and Security Losses
Cryptocurrencies are legal in all countries but Iceland. On March 15, 2014, the IRS ruled that bitcoin will be treated as property for tax purposes, instead of a currency. Thus, Bitcoin is now subject to capital gains tax.
Many high-profile thefts of Bitcoin have taken place since November, 2013, resulting in millions of unrecoverable losses. Malware and ransomware has invaded targeted Bitcoin computers, stealing Bitcoins from users and preventing files from being accessed until a ransome is paid.

These, and other dangers have made Bitcoin a volatile and risky business. Some have reaped great gains, while others have suffered tremendous losses.

Get the "fog" cleared with Bitcoin & Litecoin Survival Guide and learn how to protect your cryptocurrencies from theft, hacking and scams.
---
---
With your "Survival Guide" you will learn:



6 essential issues you need to consider before investing in cryptocurrency. This will help you know if it's the right choice for you.



4 valuable questions to ask yourself before choosing any cryptocurrency. This will prevent you from being duped into a "scam coin."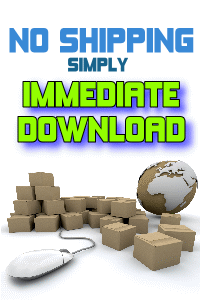 How to get started with Bitcoin & Litecoin and to stay safe even as a beginner.



3 simple steps of spending Bitcoin



The most common ways people are robbed and how to stop hackers from getting you!



How to store Bitcoin and Litecoin safely



How hackers set up "ambushes" and how to avoid them.



2 steps to take before deleting your wallet...and much more information!



With this knowledge you could save thousands in lost or stolen coins—plus, get the "fog" cleared up with a more clear understanding of this new investment environment.

ONLY $31.95
Get your Bitcoin & Litecoin Survival Guide eBook TODAY!
---
GUARANTEE

60 DAY NO RISK, NO HASSLE, MONEY BACK GUARANTEE

If for whatever reason, you are not satisfied with the Bitcoin & Litecoin Survival Guide eBook, inform seller within 60 days and receive full refund.
---

FTC Affiliate Disclosure:
If you purchase through links on this Web page, NetResult Web Marketing receives a commission from the sale. You do not pay higher prices when purchasing through this site. We promote only products we believe will be of benefit to you. Your support is appreciated. Thank you.
Keyboard Shortcuts
Reduce mouse click repetitive injury by spreading finger labors with keyboard shortcuts
Wisdom of the Week

Fun Emoticons and Acronyms
Emoticons, or smileys, to express emotions or convey facial expressions :-)
Acronyms, or online shorthand, can speed up typing time. Use them in email, newsgroups and chat FWIW