| | | |
| --- | --- | --- |
| | Mac Dojo Productivity Course | |
| | | |
Do you work on a Mac computer daily?

Revolutionize the way you get things done


Unleash your productive potential


Gain an extra 30 to 60 minutes a day in time savings
Join the Ninja Brotherhood of Quick Techniques and Shortcuts in the Mac Dojo Productivity Course
In this comprehensive Mac training course you will learn to navigate through open windows and folders, launch programs and find files—all the quickest way possible. Utilize multiple desktops, hot corners, desktop centric philosophy, tags, tabs and more.
Save time, get more work accomplished and enjoy the new release of creativity working smarter with Mac's many productivity features.
---
---

Discover the big mistake most people make that keeps you from doubling your Mac speed



Access the "hidden" settings instantly making your Mac ten-times easier to use



Learn the advanced way to navigate adding "light speed" to your production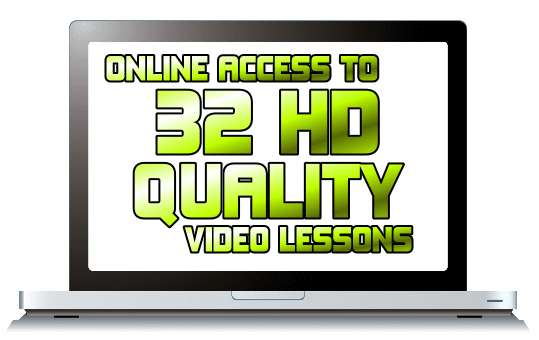 What you get inside the FULL COURSE of The Mac Dojo Productivity Course:

The trackpad Is Your Sword

Become a Text Ninja

Finder Shortcuts

Finder Tags

Desktop Centric Philosophy

Hot Corners & The Dock

Multiple Desktops & Mission Control & Launch Pad

Optimizing Your Keyboard for Ninja Reflex

Startup Items

Master Chrome Techniques

Super Cloud Bookmarking

Cloud Drop Apps

Apple Text Expansion

Screenshot Tricks

Copy & Paste Like a Pro

...and much, much more!
24/7 Online Access to FULL COURSE
ONLY $69.00

Get your Mac Dojo Productivity Course TODAY!
---
GUARANTEE

30 DAY NO RISK, NO HASSLE, MONEY BACK GUARANTEE

If for whatever reason, you are not satisfied with the Mac Dojo Productivity Course, inform seller within 30 days and receive full refund.
---


FTC Affiliate Disclosure:
If you purchase through links on this Web page, NetResult Web Marketing receives a commission from the sale. You do not pay higher prices when purchasing through this site. We promote only products we believe will be of benefit to you. Your support is appreciated. Thank you.
Keyboard Shortcuts
Reduce mouse click repetitive injury by spreading finger labors with keyboard shortcuts
Wisdom of the Week

Fun Emoticons and Acronyms
Emoticons, or smileys, to express emotions or convey facial expressions :-)
Acronyms, or online shorthand, can speed up typing time. Use them in email, newsgroups and chat FWIW