Reduce Repetitive Strain Injury
Keyboard shortcuts spread finger labors throughout the hand, reducing repetitive mouse click motion.
Keyboard shortcuts are often listed in the pull-down menus of your software. The same commands are not universally used in all software; however, the following shortcuts are a list of keyboard commands which work in most Windows applications.
Desired Result:
Keyboard Shortcut:
Hold the first key
while pressing the second key
Rotate through programs
Alt Tab
Maximize/minimize window
Alt SpaceBar (use drop-down menu in upper left of screen)
Clear desktop screen
Window M
(Instantly minimizes all open
windows) The WINDOW key
is between Ctrl and Alt.
Launch Windows Explorer
Window E
(Instantly minimizes all open
windows) The WINDOW key
is between Ctrl and Alt.
Start menu commands
Ctrl Esc
Open a file
Ctrl O
Close a file
Ctrl W
Create a new document
Ctrl N
Save a document
Ctrl S
Print a document
Ctrl P
Cut to clipboard
Ctrl X
Copy to clipboard
Ctrl C
Paste from clipboard
Ctrl V
Undo last action
Ctrl Z
Repeat last action
F4
Select with keyboard
Shift , or Shift
Select entire word
Ctrl Shift , or Ctrl Shift
Select all
Ctrl A
Find
Ctrl F
Help
F1
Align Left
Ctrl L
Align Center
Ctrl E
Align Right
Ctrl R
Bold
Ctrl B
Italic
Ctrl I
Underline
Ctrl U
Increase text size
Ctrl Shift >
Decrease text size
Ctrl Shift <
Previous word
Ctrl
Next word
Ctrl
Beginning of line
Home
End of line
End
One screen up
PageUp
One screen down
PageDown
Beginning of document
Ctrl Home
End of document
Ctrl End
For a more comprehensive guide of keyboard shortcuts for specific Windows applications, go to the Help menu of your software and look up keyboard shortcuts in the index.



Cornell University Ergonomics Info

CUErgo site available in:
English
French
German
Italian
Portugese
Spanish
Chinese
Japanese
Korean

Workstation Guidelines
Ergonomic Products
Ergo news and more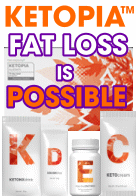 Fun Emoticons and Acronyms
Emoticons, or smileys, to express emotions or convey facial expressions :-)
Acronyms, or online shorthand, can speed up typing time. Use them in email, newsgroups and chat FWIW
Wisdom of the Week