Resources and Products that can Change Your Life!
---
Show the difference you can make to potential employers. The Blue Sky Guide to Resume Writing system teaches you the communication skills to land that job! Learn more...

New skills open new doors. What interests you? What do you have a passion for doing? Find the "right fit" for your new future! This can be the day that starts you in a new, good direction.

Are you totally ignorant about computers? Don't worry! Get the basics down for Windows Vista, XP and 7 with Computer Basics ABC 123. Learn Mac and the tricks to increase productivity.

Study on your own schedule, at your own convenience, at your own pace...and the training is excellent!
---
It's never too late to start

It is not the critic who counts; not the man who points out how the strong man stumbles, or where the doer of deeds could have done them better.

The credit belongs to the man who is actually in the arena, whose face is marred by dust and sweat and blood, who strives valiantly; who errs and comes short again and again; because there is not effort without error and shortcomings.

But who does actually strive to do the deed; who knows the great enthusiasm, the great devotion, who spends himself in a worthy cause, who at the best knows in the end the triumph of high achievement and who at the worst, if he fails, at least he fails while doing greatly. So that his place shall never be with those cold and timid souls who know neither victory nor defeat.
—Theodore Roosevelt, April 23, 1910
---
The Resources You Need to Succeed

Incorporation starting at $69 and online Business Filing Services like Trademarks, Copyrights, DBA, filing in all 50 States and Canada, can save you 87% less than the cost of using a lawyer.

Get your Web site setup quickly and easily through iPage while enjoying their breakthrough prices!

At NetResult Store, it's easy to obtain software and computer skills at affordable prices! These products and training courses we offer can save you volumes of money!

We provide the resources. You make the choices.

Browse our growing list of training courses and products for the business professional. Enjoy!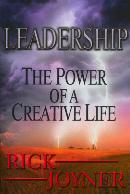 Wisdom of the Week
Have Fun with
Internet Emoticons